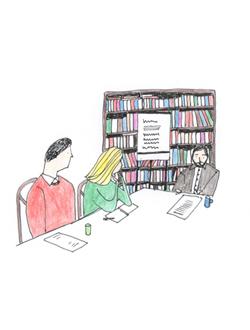 Courses and Training at the BPC
The work of Freud, Jung and their successors underlies much of our thinking about society, and a knowledge of psychodynamic principles is a professional and personal asset. The theory of mind can be applied to academic and cultural investigations, allied professions such as social work or medicine, and any field that deals with relationships between people, including management and administration.
It's also invaluable if you wish to or already work in any of the psychological therapies, such as cognitive behaviour therapy or systemic therapy.
The BPC's member institutes offer a wide range of courses, including psychotherapy taster courses, seminars, and university-accredited degrees.
A full clinical training in psychoanalysis or psychotherapy can lead to a career as a practising clinican, with engaging and rewarding work in the mental health services or in private practice. BPC member institutes offer a wide range of psychoanalytic and psychotherapeutic trainings, including child psychotherapy, classical Freudian psychoanalysis, and Jungian analysis.